Goodwill and 9-11

Please join Rappahannock Goodwill Industries and the GoodSkills
Literacy Corps, a VA State AmeriCorps program, as we hold a food drive during the week of September 11.
We are one of many AmeriCorps programs partnering with the AARP for their 5th annual community food drive in Virginia. In 2012 – 140,000 pounds was collected during this annual food drive. Our Goal for 2013 is 150,000+ pounds of food (statewide.)
Please see attached flyer and give what you can! Drop off sites are listed on the flyer.
For more information, contact This email address is being protected from spambots. You need JavaScript enabled to view it.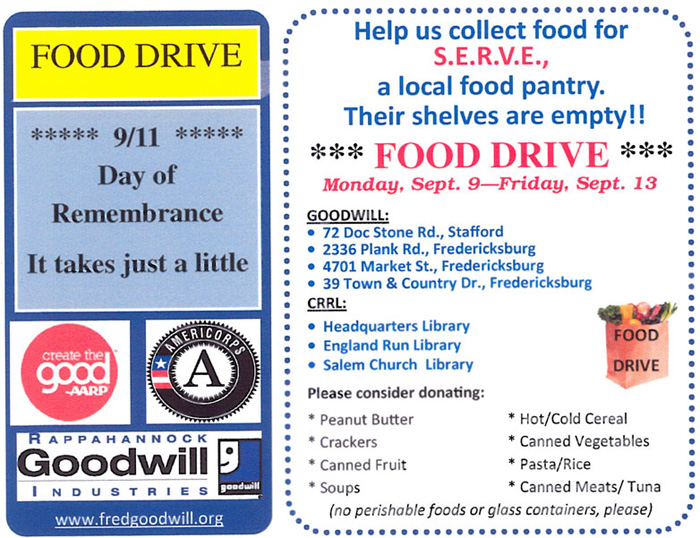 Food-Drive-SERVE-2013